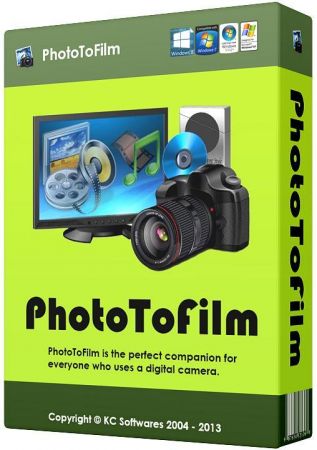 KC Software PhotoToFilm 3.9.5.104 Multilingual | Languages: Multilingual | File size: 7.85 MB
PhotoToFilm is a program for creating videos from a set of available photos with the ability to add various transition effects, text and sound. There is a dynamic photo function. Works with graphic formats JPEG and BMP. There is a choice of output frame size, as well as codecs for video compression (over 20).
Features:
User friendly interface
Makes transitions (such as cross fading) between your photos
Features dynamic images support
Sound track (MP3) support
Supports most popular photos formats (JPEG, Bitmaps)
OSD : On Video dynamic text insertion
Creates movies using codecs present on your computer (such as DivX)
Ability to burn DVDs (requires CopyToDVD)
International support
And much more !
What's New
https://www.kcsoftwares.com/bugs/changelog_page.php?project_id=4
Homepage
https://anonymz.com/...kcsoftwares.com